What they don't tell you when planning your wedding
By
eirebus
Thursday, 20th June 2019

One of the biggest milestones in a couple's life is their wedding day with most couples forgoing a wedding planner to undertake the mammoth task of planning their wedding day themselves. After all, nobody knows your unique personality and style better than you! Often the planning sets out as fun but then the pressure sets in and the wedding planning checklist is not decreasing whereas both wedding costs and expectations are rapidly increasing. Take a deep breath, read our helpful wedding planning tips and remember – it'll be all right on the day!
 
1) Time is not of the essence
Yep, you read that correctly. If a bride has 12-months to plan her wedding, she'll get it done. Likewise, if she has 3-months she'll get it done too. Do not panic just create your wedding planning checklist spreadsheets & you're away. Delegation and concise decisions help! Panic does not.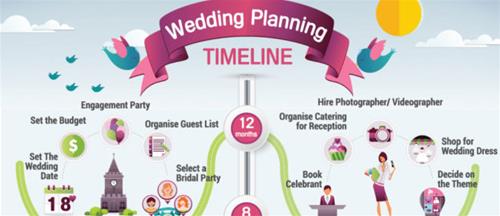 2) Grooms have opinions
Granted, brides will do the majority of the planning but men do have ideas too. They have ideas on things like the food, cake and music. Remember that it is their wedding too, so be sure to make time to listen. Men might not admit it, but they enjoy wedding planning!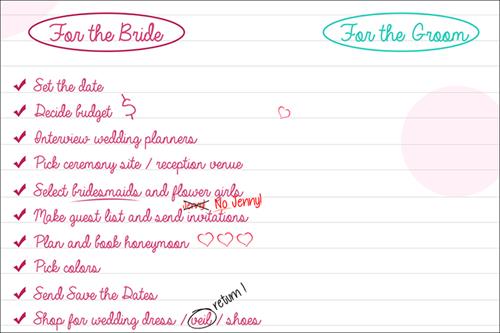 3) Organise snacks
Most brides are too busy and, in some cases, too anxious to eat the morning of their wedding and there's always the fear when the dress goes on that something will spill so going without is safer. It's an early start and a late dinner so you will get hungry. Once the ceremony is over, hunger can kick in and indeed, brides can get 'hangry' quickly. Bring light snacks along for the photo shoot as you will not make the canape reception.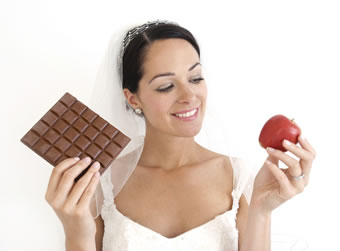 4) Arrange transportation for your bridal party
Your bridal party will only be required for a short number of photos after the ceremony, as the focus will obviously be on the bride and groom. Perhaps some family members will also be required to hang back to get photos too. Don't leave them hanging, make sure to have transportation organised on the day to get them to the reception so they can enjoy the canapes! Also, if you're guests are staying outside the venue it is worth organising an evening shuttle bus to bring them back to their accommodation. They'll be very grateful for it!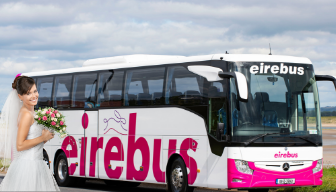 5) Budget Busting
You set your wedding budget and after a few phone calls discover it's proving difficult to complete your wish-list within your wedding budget. Don't be afraid to ask – if one vendor is out of your price range, ask them for recommendations. For example, if you're dream photographer is not affordable, they may recommend an up and coming amazing talent that is cheaper. Vendors understand the importance of your big day so they won't send you wrong.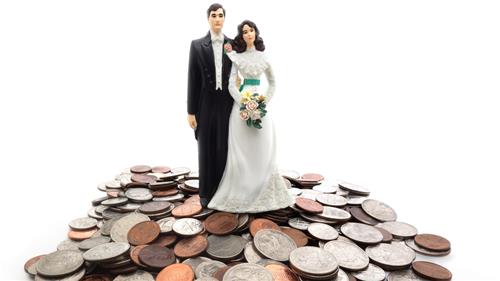 5) To favor or not to favor?
In a nutshell, wedding favors are expensive and quite honestly, are unnecessary. So many hotels bin these when cleaning up, so picture throwing your money in the bin when considering buying these. Unless they are practical gifts, like miniature alcohol bottles or a snack, don't bother and save your money. I promise that this will not be the thing guests miss from your wedding day!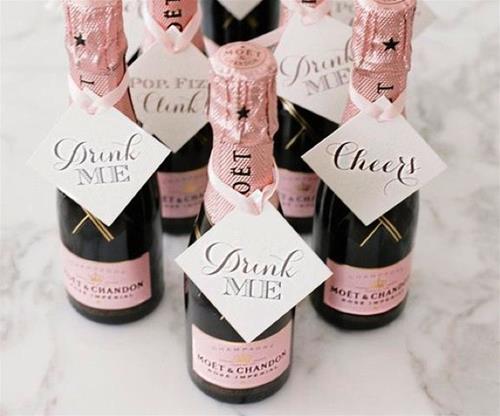 6) Let them eat cake
Wedding cakes can put a real knife through your budget! You have paid for a 3-course meal for your guests who are heading into a food coma after dessert – will they really miss the cake? Buy a fake cake for photos at a fraction of the cost of a real one. Guests will never know the difference but your budget will thank you.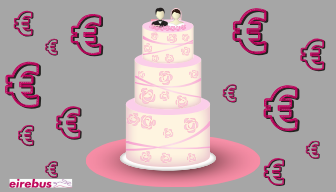 7) Do-Not-Play List
It's been a long day for all, speeches tend to go on too long and the food is making your wedding guests tired. To prevent your wedding turning into a snooze fest, take the time to choose the DJ's play list as this is essential in getting the party started and waking your guests up for round two! Equally important, and often over looked, is a do-not-play list. DJ's have a habit of slipping in some bogus tunes that are sure to clear the dance floor if you don't give them a clear do-not-play list of songs for your wedding.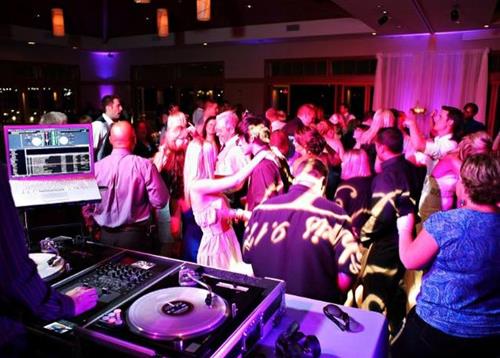 9) Round two of food
Guests can get peckish after bopping around the dance floor for a few hours. No need to pay for over priced deep fried finger food, simply round up the family and make some Tayto cheese and onion sandwich gift bags. You won't get more Irish than that!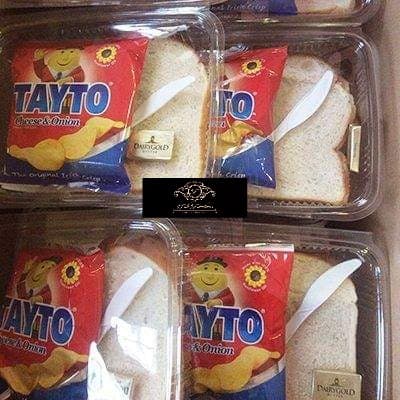 Weddings today are big business with Irish couples spending on average €25,000 on their big day. Remember to splurge on the important things like venue, photographer and transportation hire and cut back on the more trivial items on your wedding checklist and you'll enjoy your wedding planning more!