Top 5 Christmas Escapes
By
eirebus
Thursday, 1st November 2018
Filed under:

Christmas and the build-up to it can be manic and escaping Dublin can be the perfect release, especially if spending the time with friends and family. A change of scenery can be just the trick to recharging those batteries! Ok, so it is only November but things book up fast and we have some great ideas that will relieve some of the Christmas tension and are a great excuse to catch up with your nearest and dearest.
1. Afternoon tea
Round up a few friends or siblings and book a nice afternoon tea outside of Dublin. There are some great venues to choose from depending on how far you wish to travel – The Merchant hotel in Belfast offer afternoon tea from £31, Farnham Estate in Cavan starts their afternoon tea from €25 while Lyrath estate in Kilkenny starts at €25. It's the perfect setting to be able to catch up while being served tasty delights in a relaxing and stress-free setting.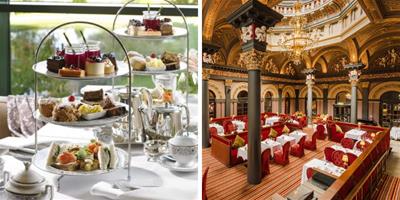 2. Shopping in Cork
Struggling to find the perfect gift? Why not travel outside of Dublin with friends and family and grab a spot of shopping in Cork. There are an abundance of exclusive craft shops and boutiques to ensure that you find something unique and special.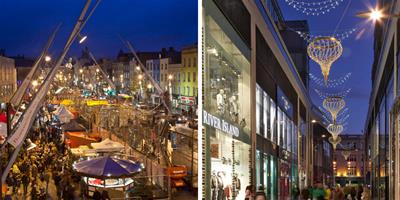 3. Belfast Christmas Markets
Described on their website as a 'yuletide market that offers an authentic feast of international cuisine alongside a mix of handcrafted goods and bespoke artisan products.' Travel here as a group and disperse amongst fellow shoppers to experience all this Christmas market has to offer and get some gifts ticked off your list. When you're finished, share a Glühwein with your group before heading back to Dublin.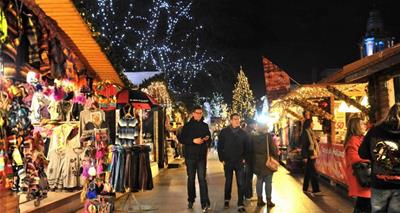 4. Galway Santa Dash
Galway city is encouraging people to embrace their inner Santa and get the Christmas season started in style with a 5k or 10K Santa Dash Fun Run with all funds raised donated to the Simon Community. Why not round up your running club, friends and family and join the fun while helping a good cause.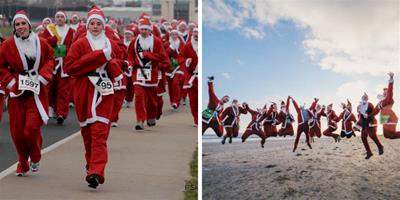 5. Limerick's award-winning Santa Experience
This truly is a family friendly experience that will create lasting memories. Upon entering, you will discover the North Pole (all 2,000 sq ft) where elves will greet you in the Post Office and Santa's stable while you make your way through to the Sleigh Station to discover Rudolf, Artic Polar bears and penguins. After travelling through four festive rooms you will ride in Santa's Sleigh to meet the big man himself, have a chat and receive a gift while getting the all important photo.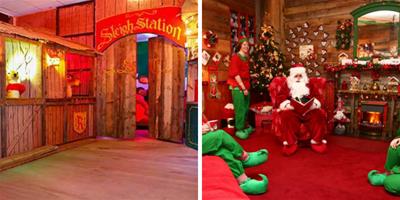 Right now you're feeling inspired to do something different in December but the hassle of driving out of Dublin, traffic and parking in cities you're not familiar with are becoming a deterrent, fear not – you can hire a coach for the day to get you to your Christmas escape and bring you back safe and sound. Eirebus have coaches to suit groups of all sizes so what's the harm in asking how we can make your experience a reality? Get inspired this December, round up your troops, get a quote and tick this off your list.