A room with a view: 5 of the most beautiful places to stay in Ireland
By
eirebus
Thursday, 12th September 2019


Being an island surrounded by the ocean has its advantages with many hotels and dining rooms providing the most fantastic sea views and coastal scenery. Whether you have a wedding coming up, a big family celebration, a friend's birthday or a Christmas escape with the girls – whatever the occasion, its always fun to escape from the bustle of everyday life. Irish weather is not very forgiving so choosing a beautiful venue to cocoon your group really adds to the occasion. Sipping a hot drink surrounded by gorgeous views in the comfort of your warm hotel is just the ticket!
We've rounded up an essential guide of amazing hotels in Ireland that offer the perfect group retreat for any occasion.
 
Wineport Lodge, County Westmeath
If this hotel haven in Westmeath had to be summed up in one sentence - luxury by the lake. Every room here boasts panoramic lake views in a relaxing and comfortable setting. In tune with their natural surroundings, they offer two tranquil treatment rooms which are highly rated (sneak-a-peek at Tripadvisor!).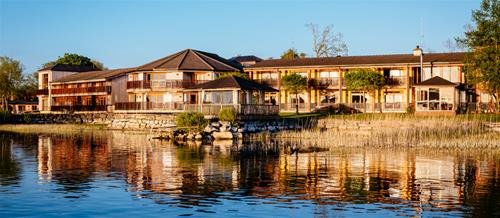 Kelly's Hotel, Co. Wexford
This 4-star luxury hotel is perfectly positioned for views of Rosslare's 5-mile sandy beach only a stone's throw away. Appreciate a leisurely beach walk before enjoying an endless flow of the finest food and wine in their award-winning Beaches restaurant. A firm favourite with family groups.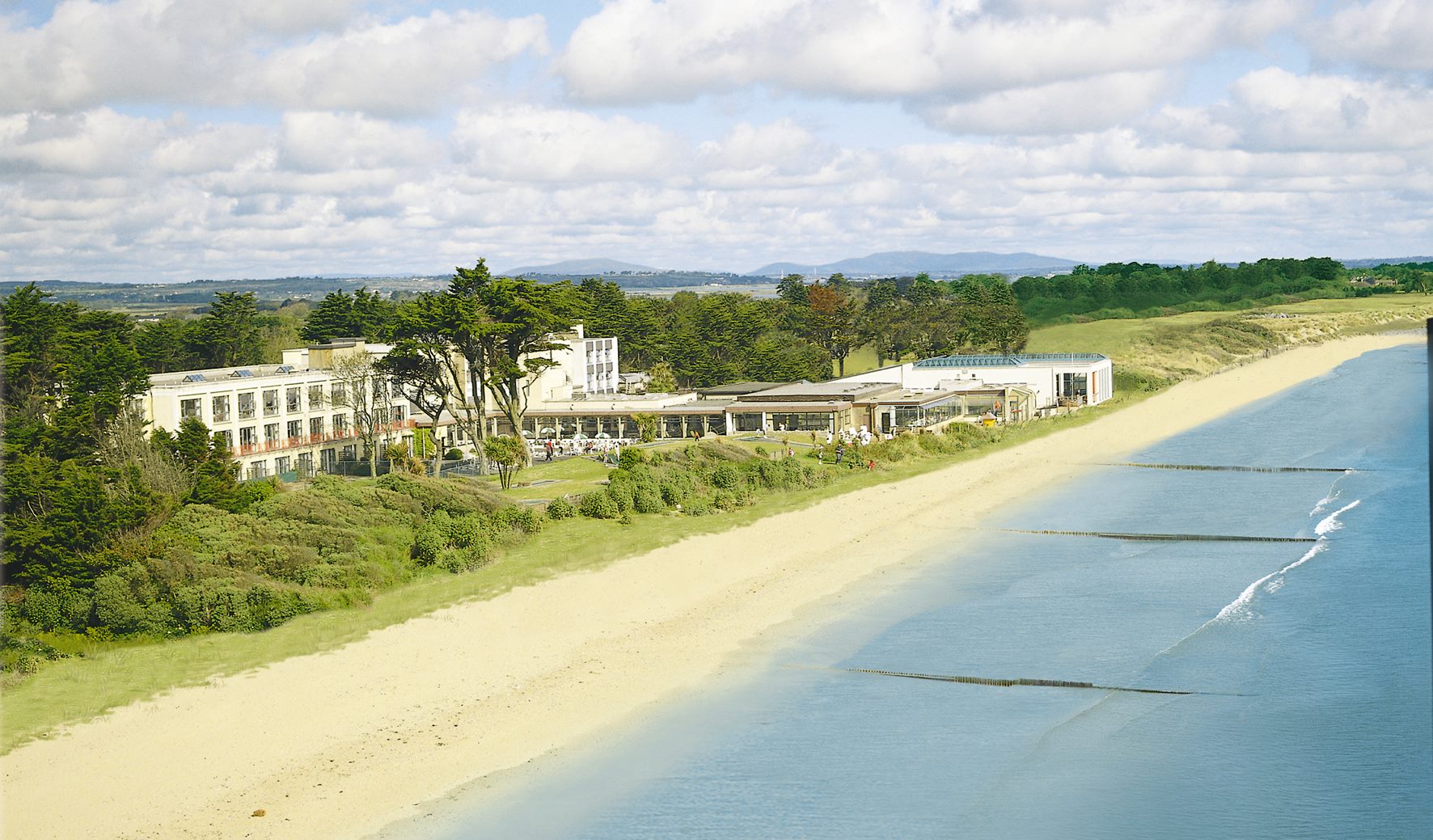 The Cliff House Hotel, Waterford
Enjoy uninterrupted (thanks to the floor to ceiling windows!) views at this oceanside 5-star hotel located on the cliff tops of Ardmore Bay in Waterford. Without doubt, the location of this hotel can easily be described as perfect. Wile away the day in the infinity-edge swimming pool or outdoor rock pool, indulge in a spa treatment or take in the sea air while bathing in the outdoor heated jacuzzi. In the evening groups are in for a real treat as they enjoy Michelin-star gourmet dining in the hotel restaurant.














Parknasilla Resort and Spa, Kerry
Set deep within the great Kerry countryside, on a 500-acre estate, is where you will discover the old-world charm of this newly-refurbished hotel. Its location on the Wild Atlantic Way delivers spectacular panoramic views of Kenmare Bay and the Caha mountains. Its rugged surroundings perfectly position this hotel to offer a range of activities including coastal walks, sea kayaking, boat rides, golf, spa and much more to entertain the whole group. Oh, and they even have dog Kennel's so the whole family really can escape for a weekend of fun!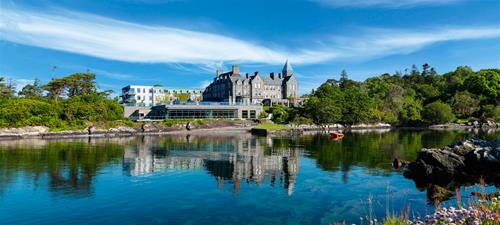 Renvyle House Hotel, Galway
Luxury meets history in this four-star hotel that opened its doors in 1883. Sprawled across 150 acres this hotel delivers the best of the Wild Atlantic Way with its flawless views overlooking the shores of the Atlantic. Connemara is a vibrant area and guests will be impressed by the amenities available including canoeing, tennis, swimming, private beach walks and magical lake views.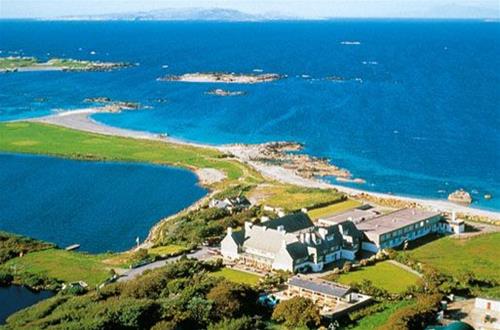 Think of luxury and you must think of one of these incredible Irish hotels, all of which exploit Ireland's natural beauty to its fullest while boasting top quality dining and amenities to entertain every group. The style and special elegance of each of these hotels make it hard to beat for any group looking for a stunning getaway to spend time together. Like every good road trip, the fun always begins on the way to the hotel and hiring a coach where you can all travel together ensures nobody has to worry about being too tired or even hungover to enjoy the journey home! We have special off-peak coach hire rates available this winter so be sure to drop us an email when planning your fabulous room with a view escape.